In 2015, Maskking was established in Beijing, China. After 8 years of growth, it has over 700 employees now. Brand's goal is to provide users with more convenient, delicious, safer, and economic e-cigarette products. Maskking has gradually become a global leading brand specializing in the disposable electronic cigarette market.


Maskking recently released their latest product, the Supper CC, which will undoubtedly be another blockbuster in the market. Let's review it in depth.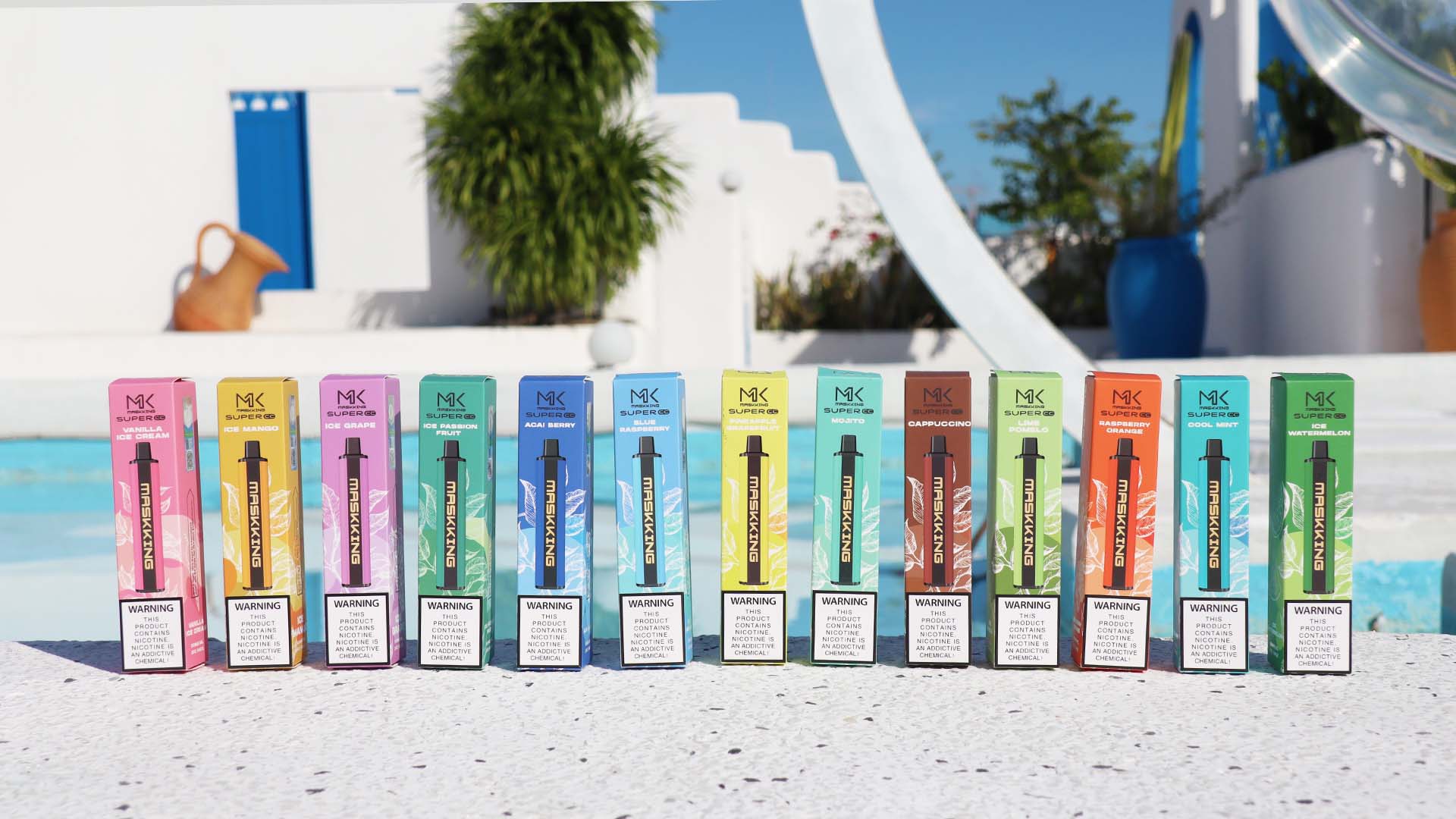 Maskking Super CC does an excellent job when it comes to performance and longevity in particular, with a classical cuboid design that's comfortable to use. It would be great for daily use and hanging out.
Flavors:
Vanilla Ice Cream
What's better than a big bowl of ice cream in the hot summer? Serve yourself a delightful treat with a vanilla ice cream vape whenever you're craving something sweet and creamy.
Thanks to its blend of sweet ice cream and rich, chocolaty cookie flavors. The smooth vanilla ice cream flavor tastes like it's mixed with caramel and butterscotch and served inside a crunchy waffle cone.
Ice Mango
A flavor that tastes exactly like freshly picked fruit, the Super CC puts a natural twist on the mango flavor that we all know and love. To give you the feeling of sipping a refreshing glass of mango soda on ice, it took classic mango flavor and gave it a real kick of extreme cooling.
Cappuccino
Cappuccino is the newest flavor in the Maskking flavor line. Who can resist that beverage flavor that is naturally sweet and satisfying with every hit you take? Super CC Cappuccino flavor has a strong, rich, sweet taste to keep you energized throughout the day.
Mojito
The combination of lime, sugar, mint, and rum brings together sweetness along with citrus and mint to create the perfect summer drink. The sweetness of sugary rum is perfectly offset by fresh lime and cooling mint for a flavor that everyone will love. Plus, no alcohol or calories! We love mojito flavors!
Raspberry Orange
The mixed fruit flavor is the most popular flavor among Maskking products. Super CC Raspberry Orange is a sweet flavorful party that any fruit lover will adore. Sharp, plump raspberries slam your tongue with tartness while juicy blood oranges thrill your palate with zesty, sweet citrus flavor.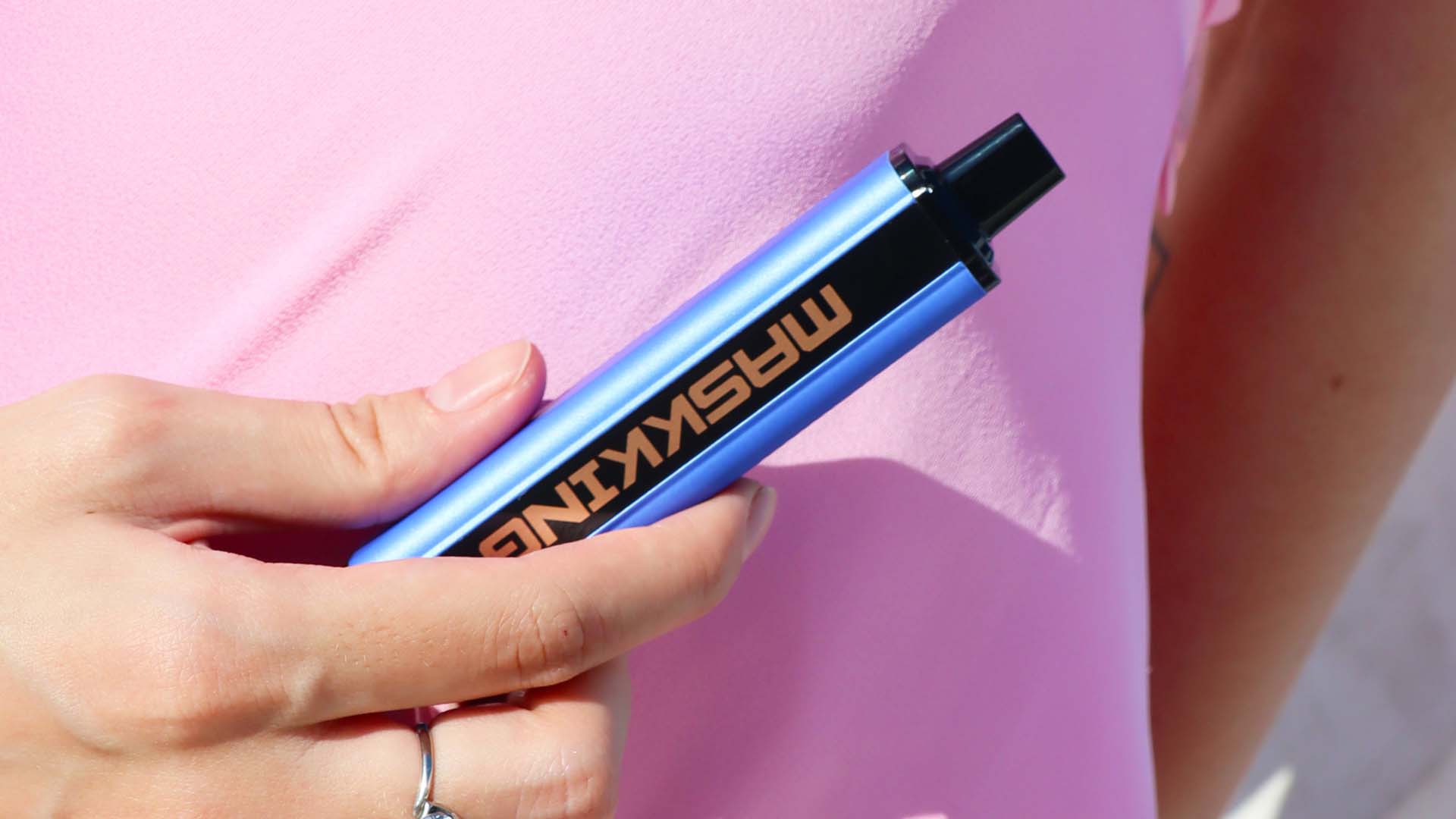 Performance
Spec:
Size: 23×23.5×114.5mm
Material: PETG mouthpiece+Aluminum alloy
Puffs: 2500+
Nicotine Strength: 5%
Volume: 8.5mL
Resistance: 1.2Ω
Voltage: 4.2V
Weight: 70g
Battery capacity: 1500mAh
The new Maskking Super CC with an 8.5ml capacity. It's pocketable with a diameter of just 23mm and a height of 114.5mm. The internal battery capacity is 1500mAh and can provide over 2500 puffs.
Super CC airflow is prefixed and the restriction delivers a perfect mouth-to-lung vape that can produce the same volume as a cigarette. In conclusion, the Super CC is one of the best choices if you want to try a disposable vape.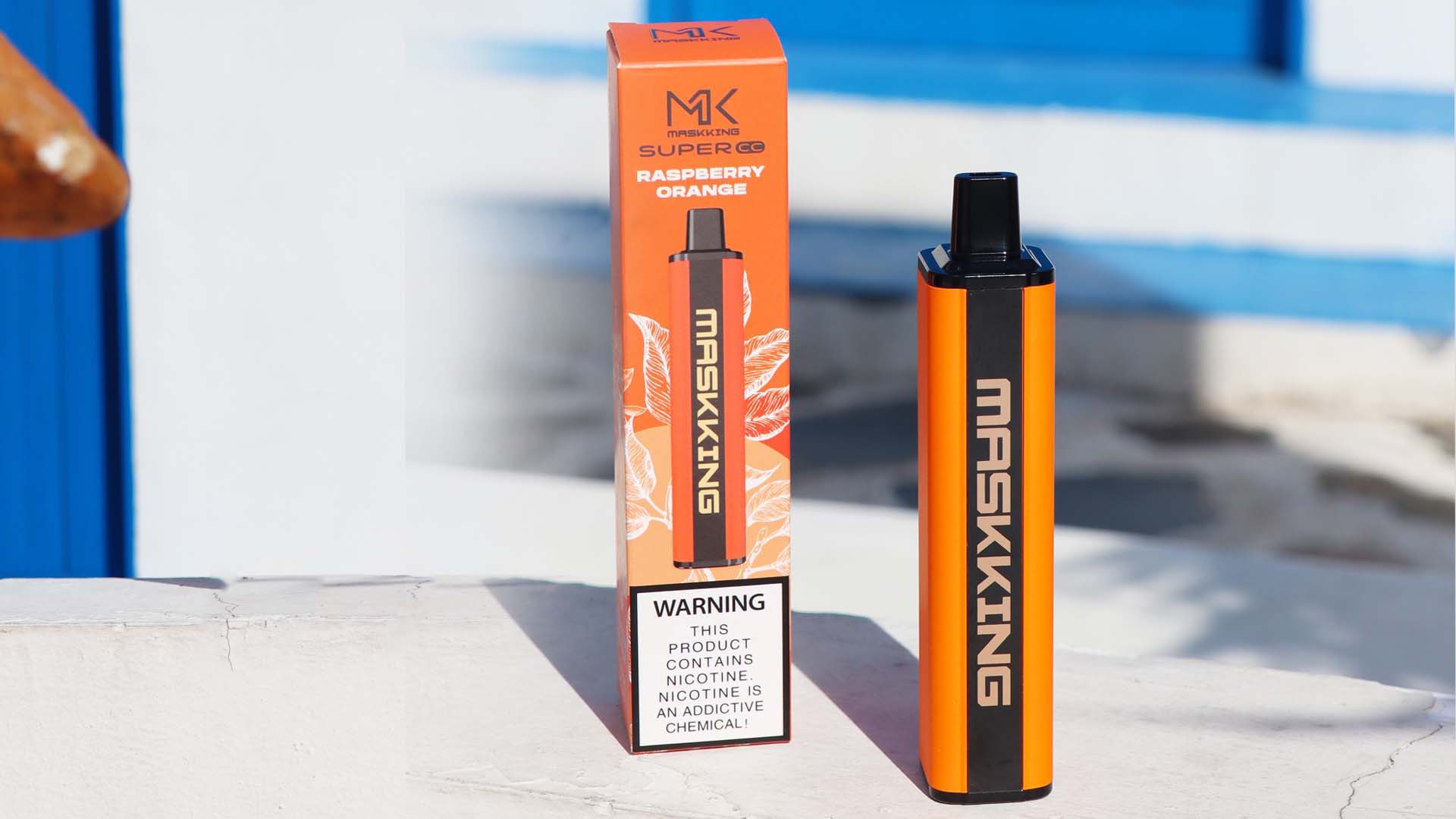 If you have any questions or feedback, please contact us.