Disposable e-cigarettes are becoming the game changer in the vaping industry. Starting in 2020, disposable e-cigarettes have attracted a large number of people who want to quit smoking, for their easy portability, user-friendliness, and variety of flavor options. The transformation of the vaping market from complicated mod devices to disposable vapes which are more in line with the needs of the public shows that electronic cigarettes are gaining more users and gradually changing people's lifestyles. We have collected relevant information about disposable vapes in this article, hoping that it can help users to choose their wanted vapes.
What is a disposable e-cigarette?
Disposable electronic cigarettes are pre-filled electronic products that do not require charging (some vapes with big puff counts may provide a charging function), easy to use without button, and can be discarded when batteries and e-liquid are exhausted. The main differences between disposable electronic cigarettes are nicotine strength, battery capacity, puff counts, e-liquid volume and product quality.
What should be considered when choosing a disposable e-cigarette?
Puff count
The number of puffs of disposable e-cigarettes is determined by the e-liquid and battery capacity, generally ranging from 500-4000 puffs. The pros and cons of different vapes are clear, The small puff vapes are light in size, easy to carry, and economical in price, but their life span won't last long, big puff vapes have a longer lifespan, as a consequence, they are larger (some vapes even need to be charged). users can purchase products according to their needs.


Nicotine strength
Disposable e-cigarettes come in different nicotine strength, including 0mg, 20mg, 30mg, and 50mg. The throat hit of nicotine is the main source of satisfaction in e-cigarettes. you can start with 20mg and adjust the nicotine strength to meet your needs if you are an ex-smoker, 0mg products will be a good choice if you want to get rid of nicotine dependence. Maskking's product line covers various nicotine levels.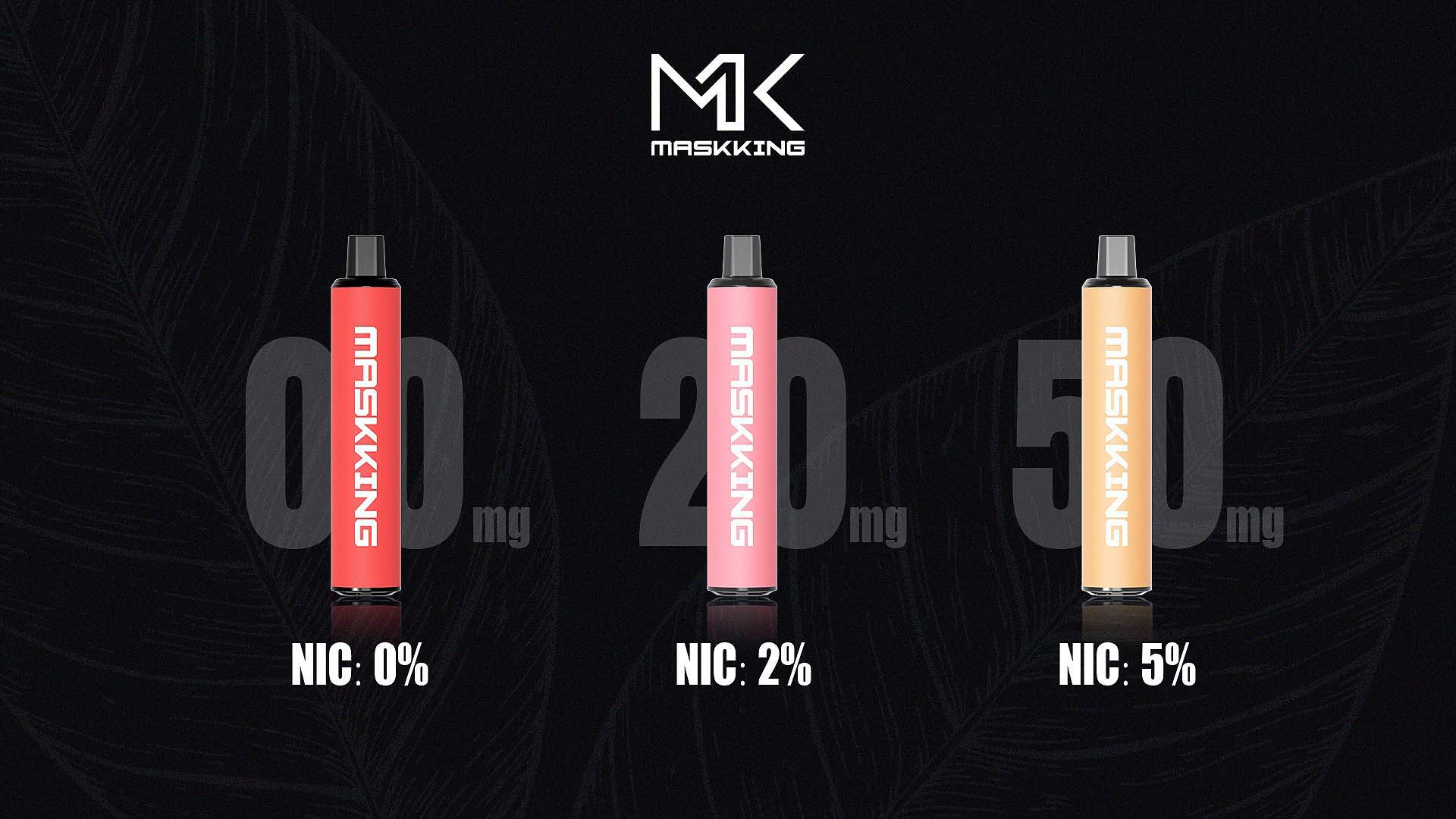 Flavors
One device can only have one flavor for disposable e-cigarettes, so available flavor options would appear to be particularly important. But in any case, each company has its flavor tone, some companies are good at producing sweet products, some companies target mixed flavors of fruit, while some companies are experts in producing products with mint flavor as the base. The choice of flavor can be based on personal preference. More than 16 fruit flavor combinations from Maskking will give you a feast of flavor.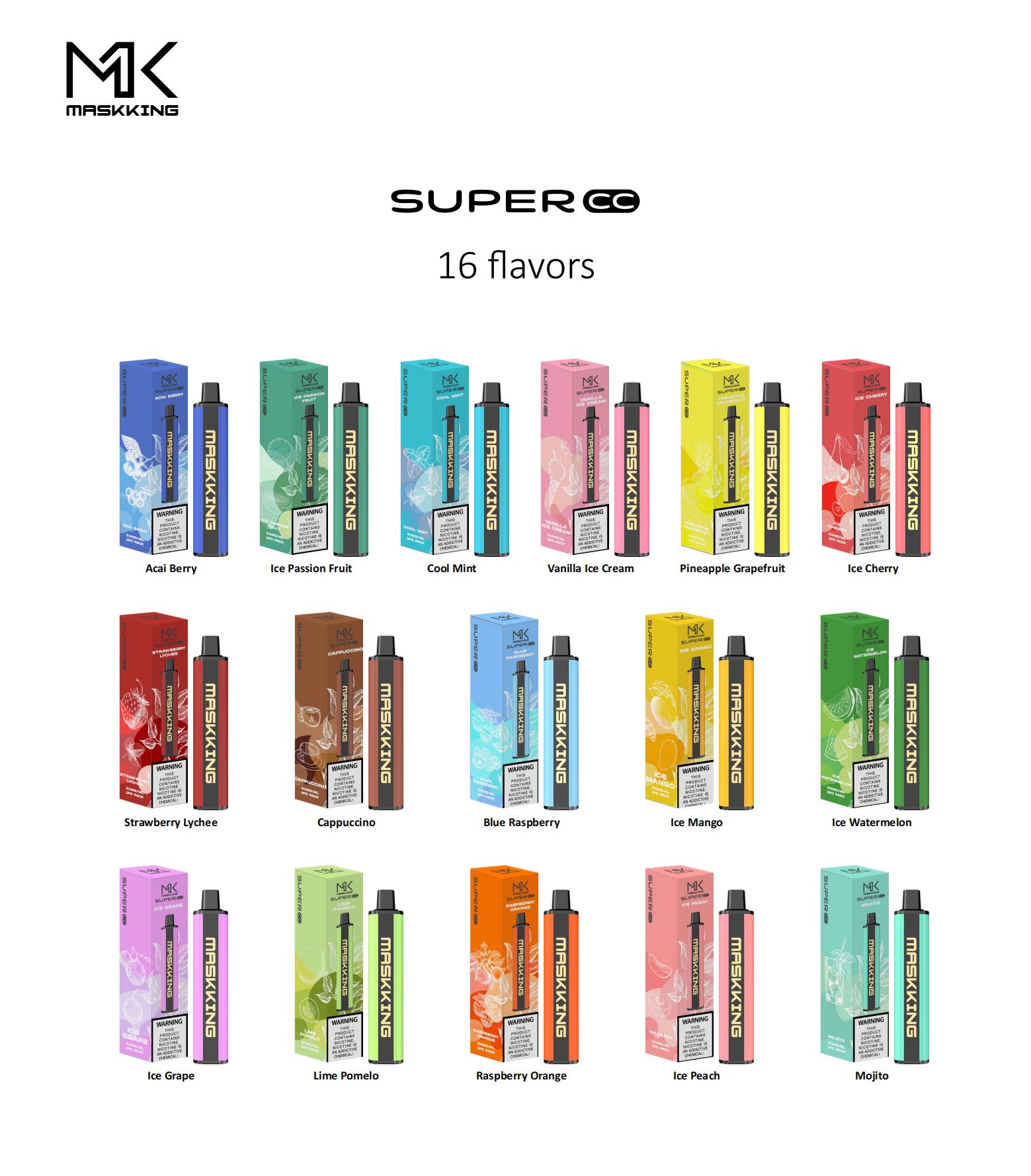 Genuine
Counterfeit vaping products and market imitations have become more prevalent over the years. Counterfeit vapes infringe on the rights of brands and the health of customers. Please purchase products from authorized distributors and authenticate them online after you buy them.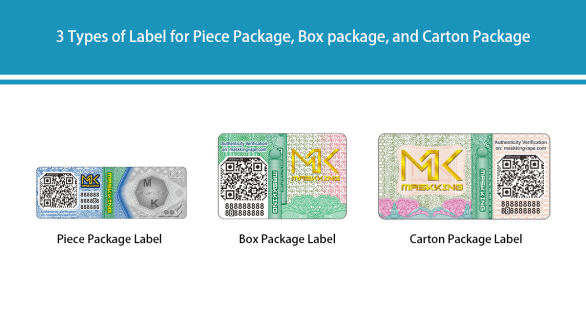 If you have any questions or feedback, please contact and visit us at:
Official Website: https://www.maskkingvape.com/.
Official Instagram: maskkingbrand_official
By e-mail : daniel@maskking.net