During the 15th and 16th of November, Maskking was present with its own booth at the World Tobacco Middle East convention, in Dubai, at the UAE.
Located at the heart of Dubai, the World Tobacco Middle East Convention is a central gathering not only for tobacco professionals from the Middle East region, but the whole world as well.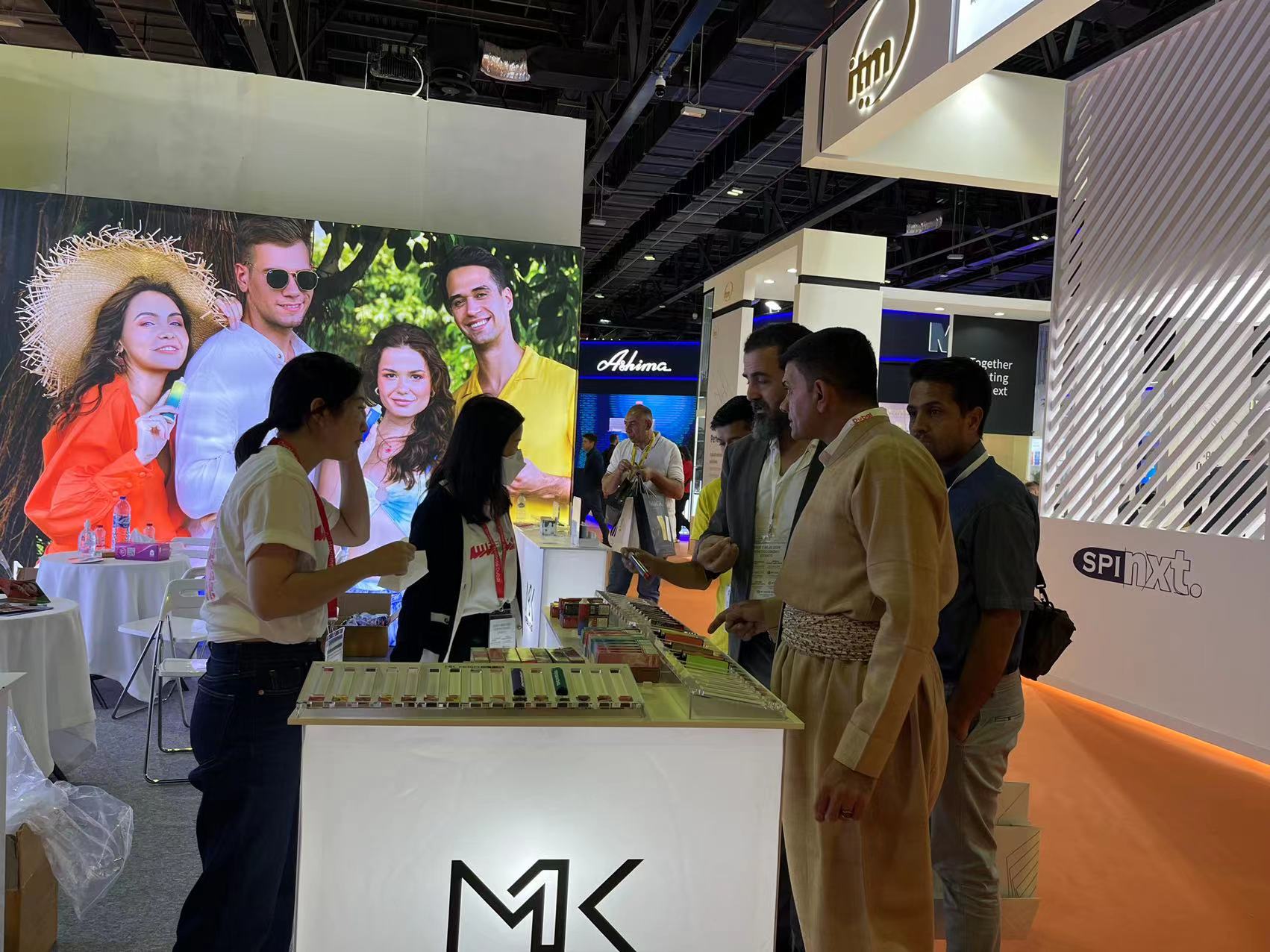 Vaping and e-cigarettes are present side-by-side with traditional tobacco products, as the vaping industry continues to grow exponentially and attracting more and more consumers globally.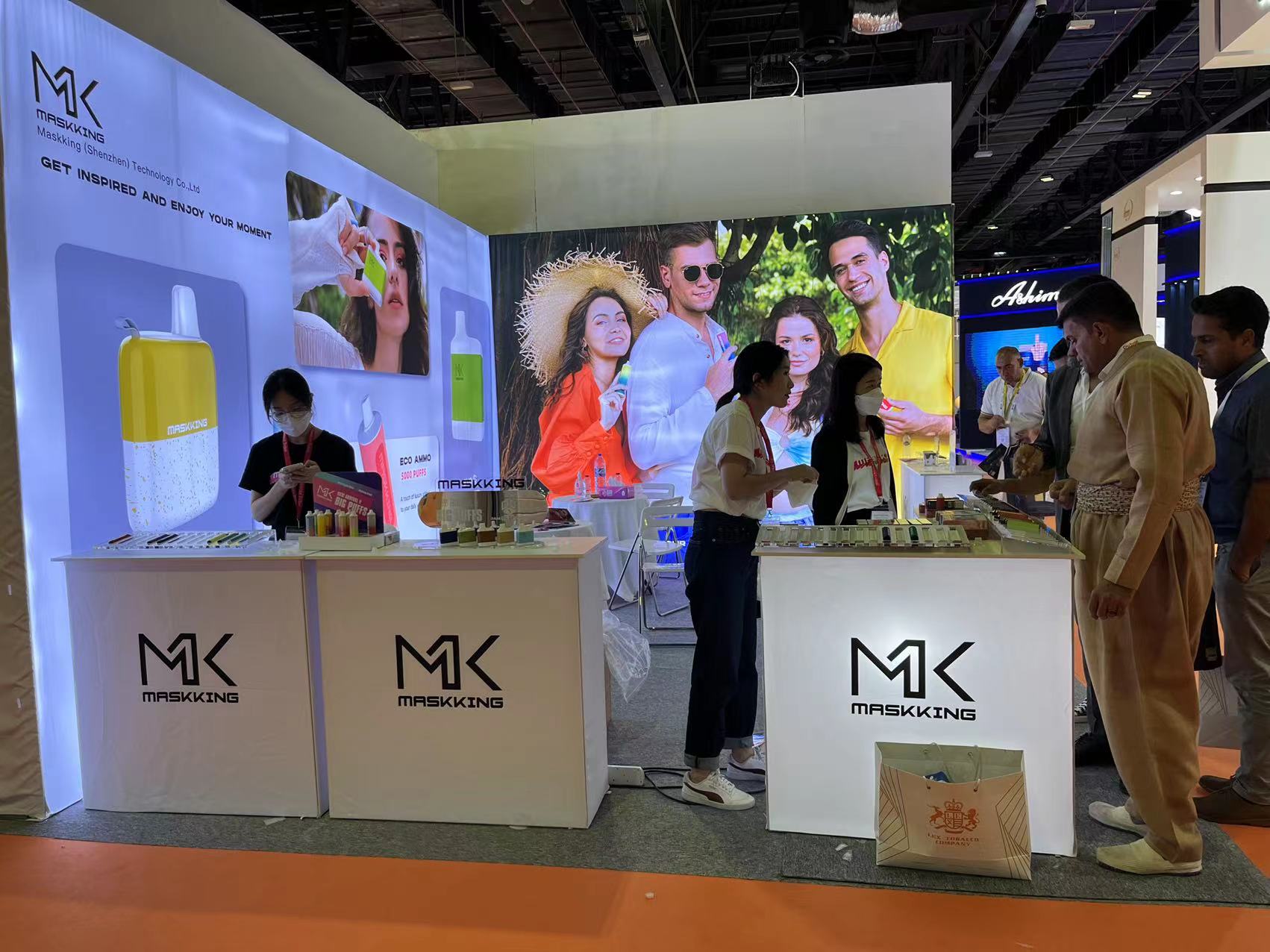 Maskking was one of many e-cigarette brands present at the World Tobacco Middle East Convention, differentiating itself from many others by also being a manufacturer.
During the 2 intense days of the convention, Maskking representatives were on the floor at Maskking's booth meeting seller, distributors and other pundits from all over the world.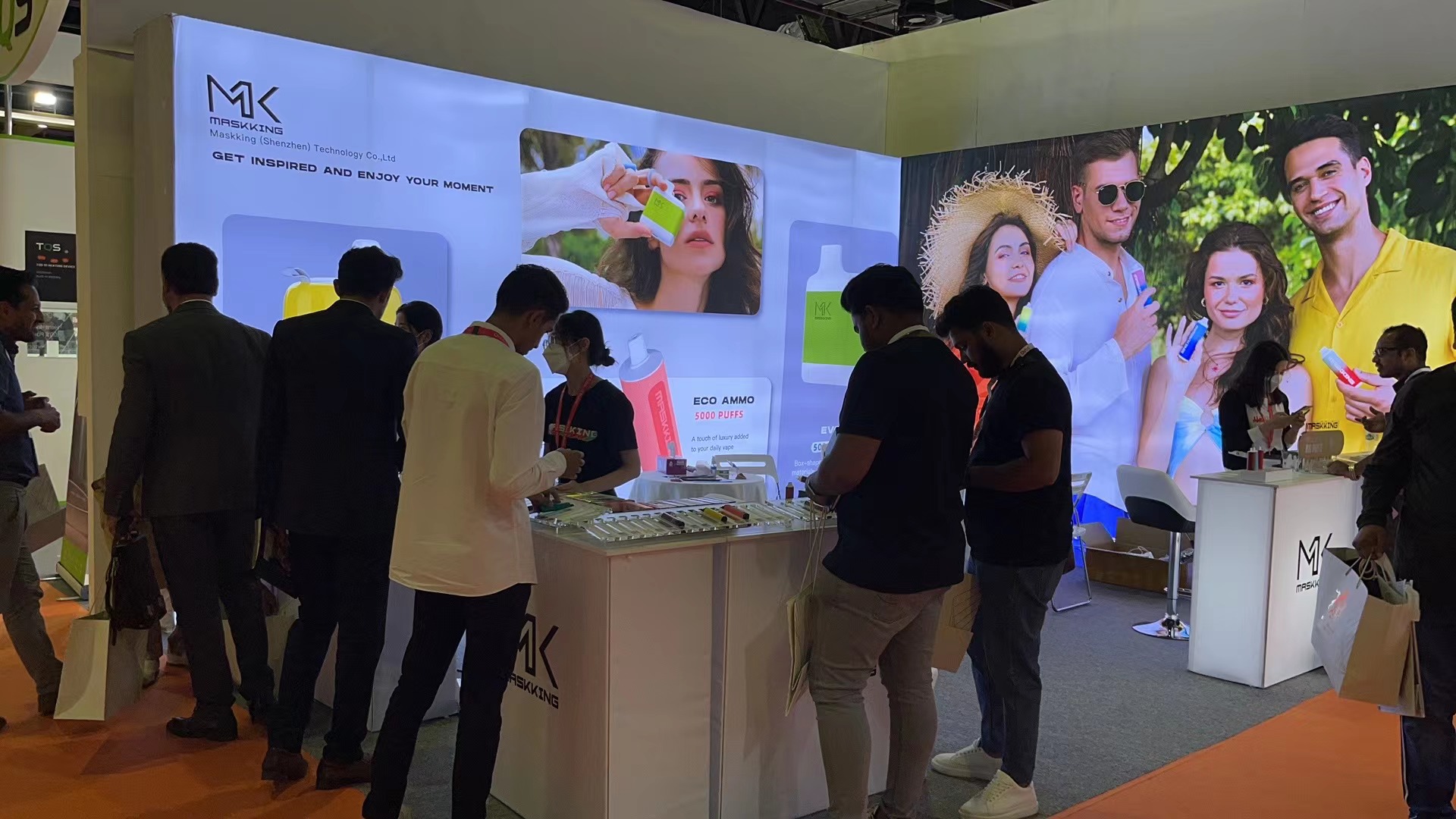 Feedback from visitors at Maskking's booth was overwhelmingly positive and enthusiastic. A big reason behind this enthusiasm was the introduction of new Maskking vapes to the market, such as the Maskking Aroma, Maskking Jam Box, Maskking Nana, the series of mini-sized vapes like the Maskking Sip, and more!

These new vapes, along with other models from Maskking's catalogue continue to be the pilars of Maskking's expansion around the world in many and diverse markets. To offer a healthier alternative to smoker to quit old habits and transition to a healthier lifestyle is Maskking's mission!
If you have any questions or feedback, please contact and visit us at:
Official Website: https://www.maskkingvape.com/.
Official Instagram: maskkingbrand_official
By e-mail : daniel@maskking.net