Christmas is just around the corner and many people will choose to relax and go out traveling on Christmas Day. However, if you're going to be traveling, you'll definitely want to take your disposable vapes with you. After all, if you've just arrived in an unfamiliar place, you won't know your way around and might not be able to find the brand or flavor you want.


Can You Bring Disposable Vapes on an Airplane?


The answer to this question is "yes" - you can take disposable e-cigarettes on a plane, but only in your carry-on luggage or personal storage. Always remember that you can't pack e-cigs in your checked luggage because they have batteries.


Can You Use Disposable E-cigarettes on an Airplane?


You are absolutely not allowed to use any e-cigarette device on an airplane, and attempting to do so could result in you facing a heavy fine. Don't try to sneak a puff in your seat - and definitely don't try to use disposable e-cigarettes in the bathroom. Besides, most airlines do not allow passengers to charge their e-cigarette devices using USB ports on the airplane.


In short, your disposable e-cigarette should be firmly kept in your pocket or carry-on bag throughout the flight. If you think you may have difficulty controlling your nicotine cravings, bringing an alternative nicotine replacement product may be a better choice, such as nicotine gum and patches.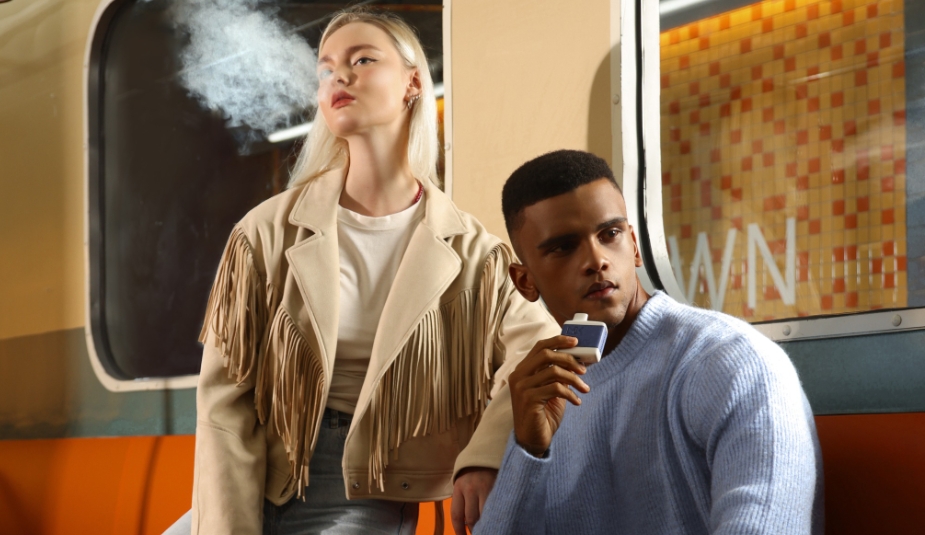 Can You Vape at the Airport?

If the airport has designated smoking areas, you may be able to use your vape devices there. However, outside of designated smoking areas, it's usually considered that vaping may not be allowed.


Check the Regulations for Disposable Vapes Before You Leave


Another important thing before starting your trip is to know that the laws that apply to e-cigarettes in general (and disposable e-cigarettes in particular) may be different in your destination country than in the country where you live. If you want to travel with disposable e-cigarettes, keep the following in mind.
E-cigarettes are allowed in most developed countries, but there are some countries that ban disposable vapes altogether. For example, Singapore bans e-cigarettes. If you are caught carrying or using e-cigarettes in Singapore for the first time, you may be fined up to S$2,000. If it is illegal to smoke e-cigarettes in your destination country, you will not be able to bring disposable e-cigarettes there and please remember to use an alternative form of nicotine.
Before going to any foreign country, prepare yourself with the e-cigarette laws in that country/region. Although in most countries, people are allowed to own and use e-cigarettes, the sale of these products may be banned - so you won't find any shops in these countries. Moreover, some countries allow e-cigarettes but do not allow the sale of e-liquids that contain nicotine. If you are traveling to a country that does not allow companies to sell nicotine e-liquids, you should make sure that you can bring your own disposable e-cigarettes for personal use.