In the realm of vaping, Maskking consistently pushes the boundaries of vaping technology, and delivering excellence to their customers is a hallmark of their work. With each new product launch, Maskking showcases a remarkable flair for staying ahead of industry trends, maintaining an unwavering dedication to customer satisfaction.
Maskking has recently introduced its latest lineup, the X series. In this new release, the 'X' doesn't just mark a spot; it signifies 'infinite' possibilities for vapers. The focus is clear: X stands for the promise of big, satisfying puffs and a flavor and texture that elevates the vaping experience to a whole new level.
Now, let's explore the intricate details of Maskking two latest-launching products, Apex 8000 and Axi 12000, and celebrate the distinctive features that make them standout choices.


Exploring the Similarities: A Shared Foundation


At the core of both disposable vape devices are several noteworthy similarities. They lay the foundation for the best vaping experience, regardless of the product chosen.


Big Volume & Big Puffs
Enthusiasts of big puff e-cigs will find solace in both of the two products because Apex 8000 and Axi 12000 all belong to this category, assuring users of robust and flavored vaping hits.


Upgraded Mesh Coil
Both Apex 8000 and Axi 12000 feature an upgraded mesh coil, which enhances the overall user experience. The upgraded mesh coil boasts a larger heating area, resulting in more even heating, which in turn leads to improved atomization and a fresher, stronger, and pure taste.


Appearance
The two e-cigarettes also share a similar appearance, with both Apex 8000 and Axi 12000 having a compact, rectangular box-shaped design, which also makes them pocket-friendly.


Rechargeable
Both Apex 8000 and Axi 12000 are rechargeable, providing an eco-friendly and cost-effective alternative to traditional disposable e-cigarettes.


Spotlight the Differences: Choices to Suit Every Vaper


While these products share a foundational similarity, there are notable distinctions that set them apart. These differences allow vapers to make better choices that align precisely with their preferences.


Apex 8000
With an ample 18ml e-juice capacity, Apex 8000 is tailored to meet the preferences of users who love a substantial yet manageable 8000 puffs, ensuring that the vaping experience lasts as long as possible.
Moreover, Apex 8000's commitment to a rich and better vaping experience is reflected in its upgraded mesh coil. This remarkable feature is celebrated for its ability to consistently deliver pure, fresh flavors, making every puff a delight.
But the excellence of Apex 8000 doesn't stop there. Apex 8000's aluminum body delivers a tactile metallic frosted texture, which elevates your vaping experience to a luxurious level.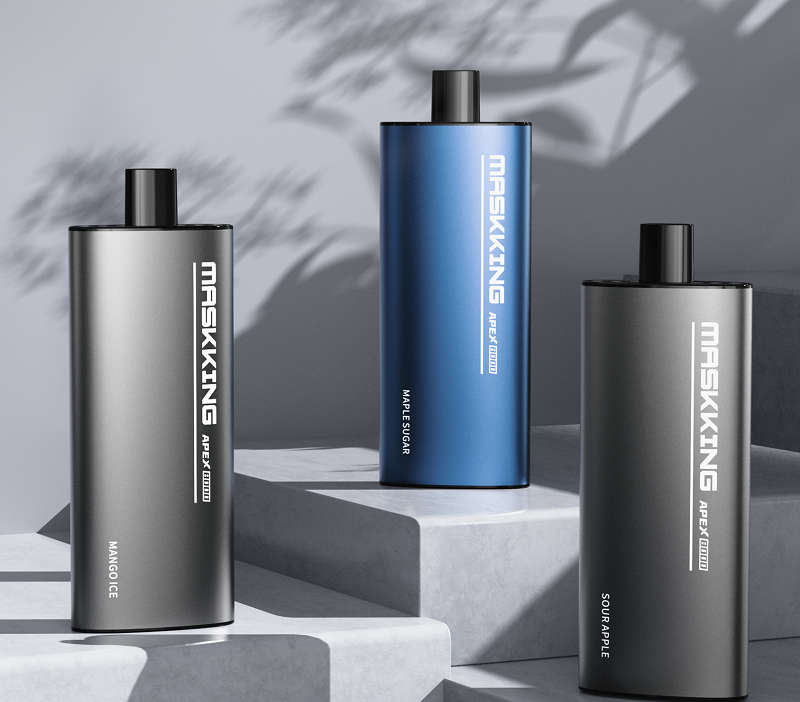 Axi 12000
With this generous 22ml e-liquid volume, Axi 12000 boasts an impressive 12000 puffs, making it the ideal companion for those moments when you want to enjoy uninterrupted vaping pleasure.
Axi 12000's innovation also lies in a real-time battery power monitor and e-liquid indicator. This innovative feature significantly elevates the user experience, ensuring a clear view of both battery life and e-liquid levels. Vapers who value insights and want to avoid the inconvenience of running low on power or e-liquid are bound to appreciate the convenience.
Axi 12000 takes innovation a step further with a dual mesh coil. The dual mesh coil works alternatively to promise consistent throat hits but also an exceptional taste with every puff from the very beginning to the end.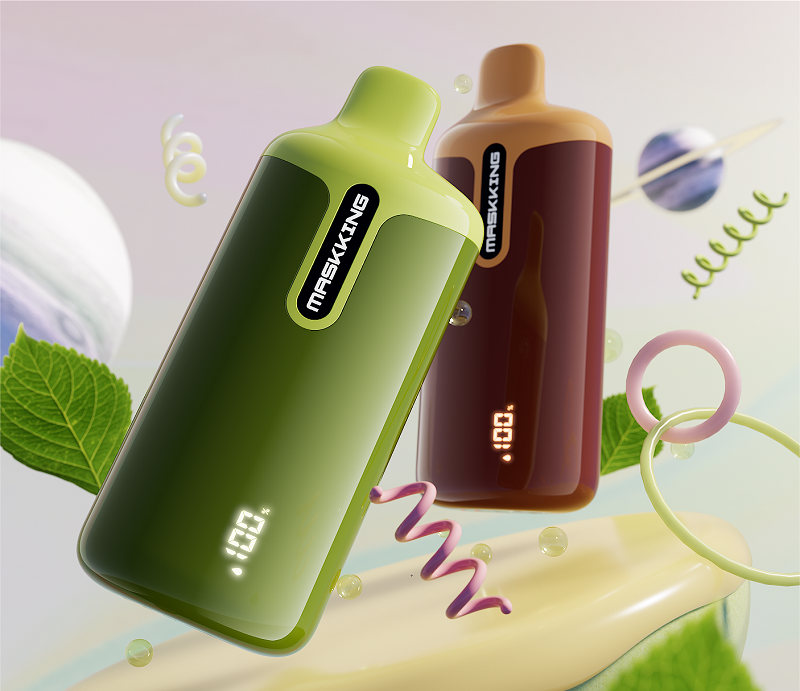 Conclusion: Catering to Every Vaper's Preferences
As we conclude this exploration of Apex 8000 and Axi 12000, it's evident that Maskking has masterfully catered to the diverse tastes and preferences of the vaping community.
These two disposable vapes encapsulate the essence of Maskking's unwavering commitment to excellence, innovation, and the satisfaction of their customers. As the vaping landscape continues to evolve, Apex 8000 and Axi 12000 stand as exemplars of a brand that knows how to keep pace with change while providing an ever-expanding array of choices to suit every vaper's unique preferences.