Cracked Down on Counterfeits Worth Ten Million and Announce of New Anti-counterfeit Labels
Upload time:2022-03-10| Author:Maskking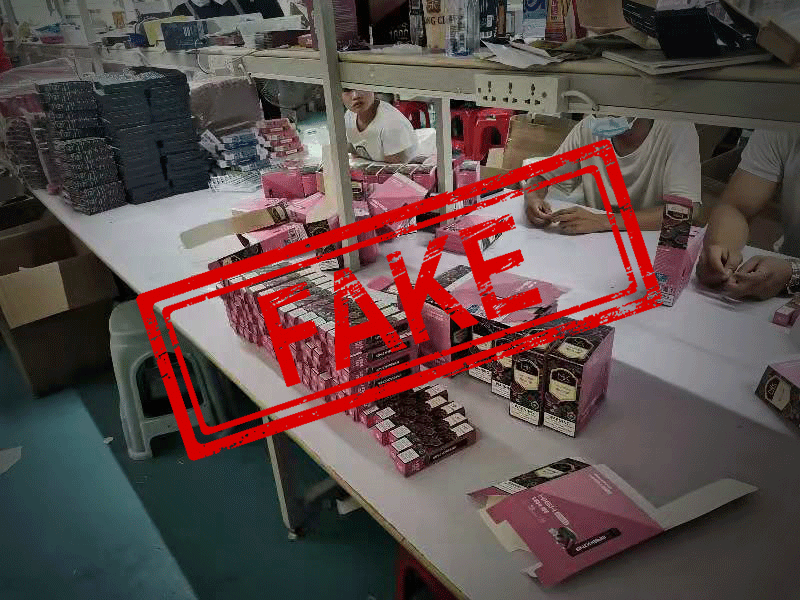 Now, the case is filed by the Yuexiu Branch of the Municipal Public Security Bureau for further processing. The collection fully reflects the efficient communication and tacit cooperation between the tobacco and public security department gives full play to the role of the joint mechanism to an effective crackdown on illegal and criminal activities of electronic cigarettes in the jurisdiction and has a strong warning and deterrent effect. Later, the Guangzhou Yuexiu District Tobacco Monopoly Bureau and the public security department will jointly set up a special team to continue to dig deeper into the case.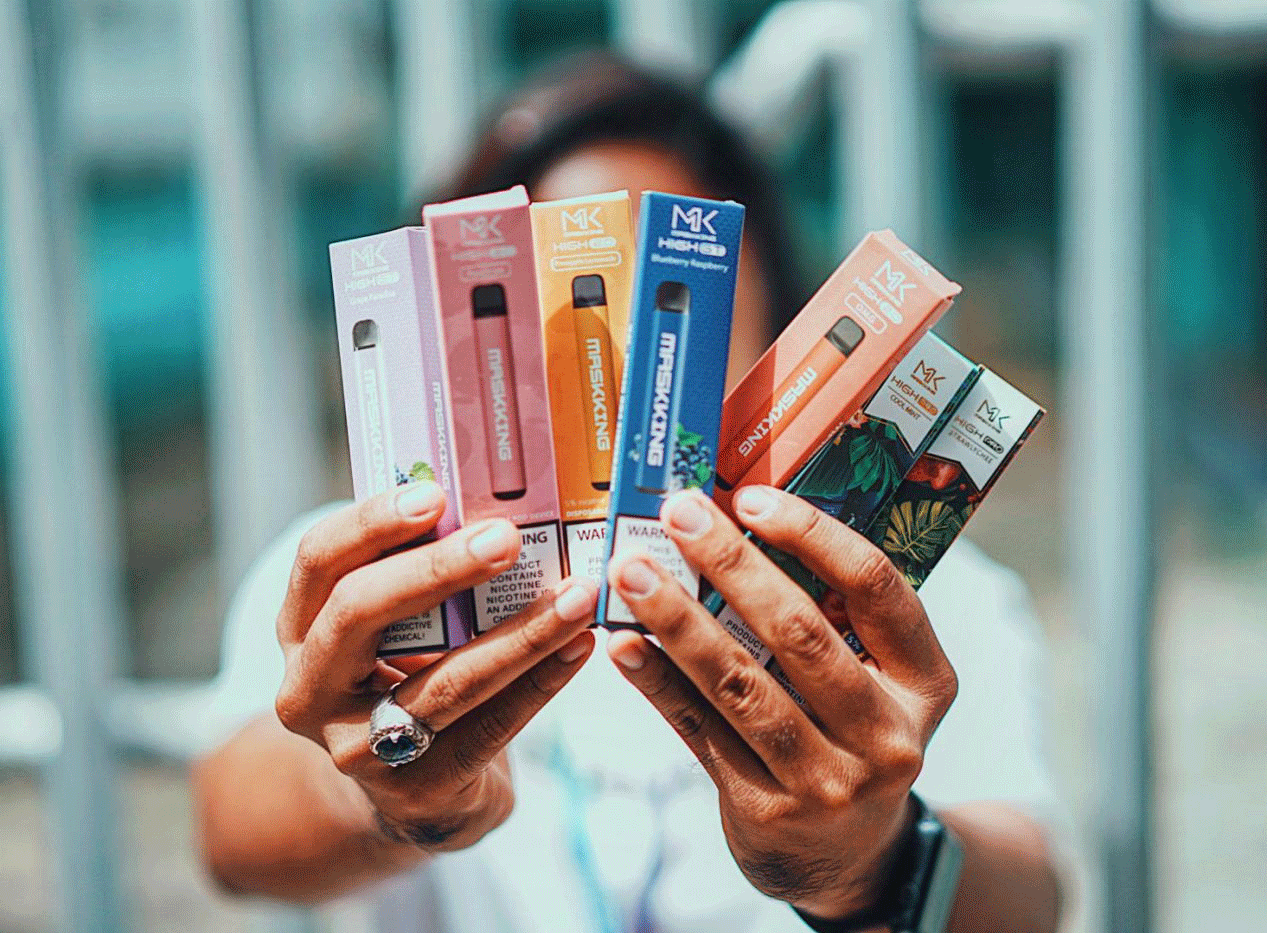 Maskking is a well-known global brand in the market of electronic cigarettes. Therefore, the counterfeiters seek this as a business opportunity to produce fake Maskking products. These unauthentic products are easily defective and usually consist of illegal raw materials. Consumers buying fake Maskking products is not a new problem: Counterfeit products pose a risk for companies and customers. These falsified items can cause damage to our brand perception, economic losses, and even causing harm to our valued customers.

By implementing an advanced anti-counterfeit label solution, we hope to protect our consumers and Maskking. Therefore, we are honored to announce upgrading our anti-counterfeit label. Our new anti-counterfeit stickers include a unique set of serial numbers which can help to identify and authenticate our products. We also add more advanced technology for anti-counterfeit identification: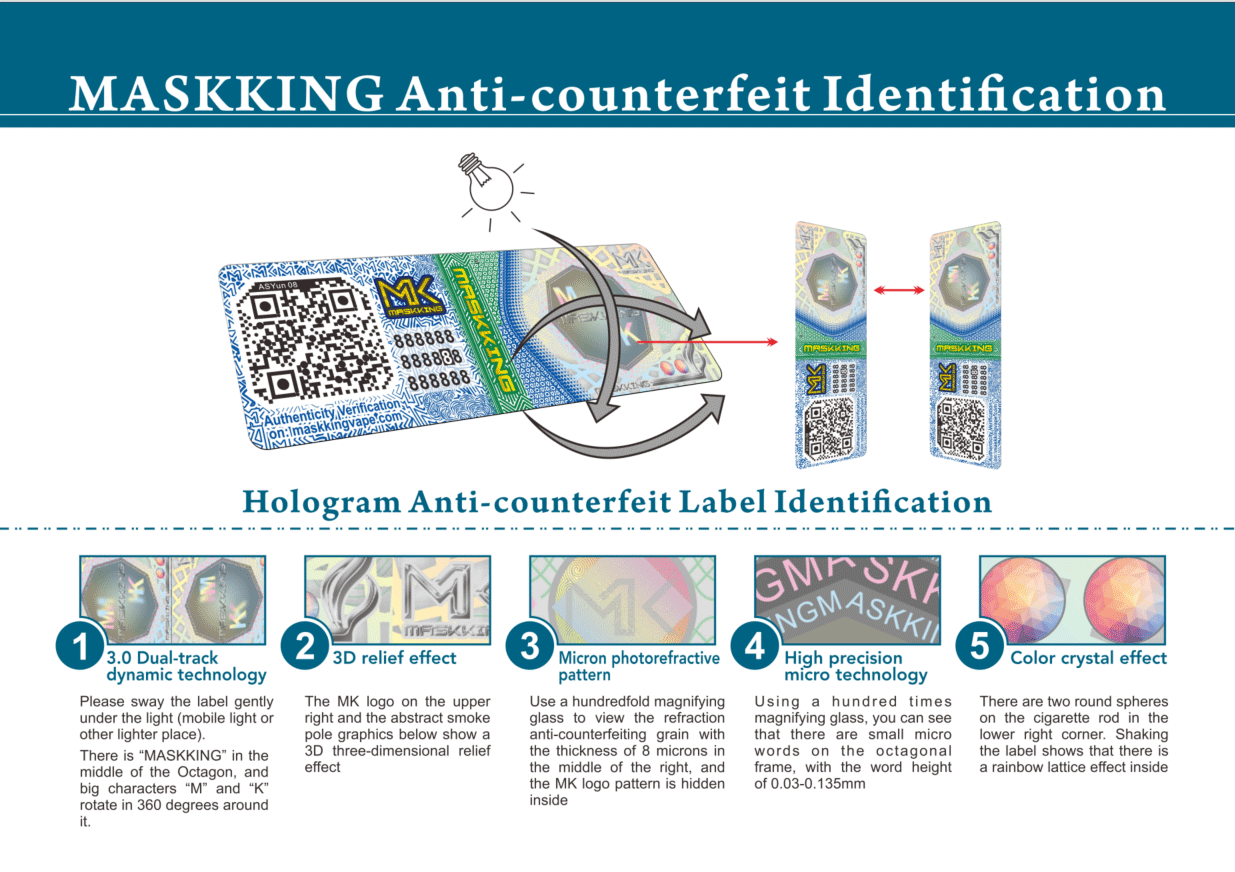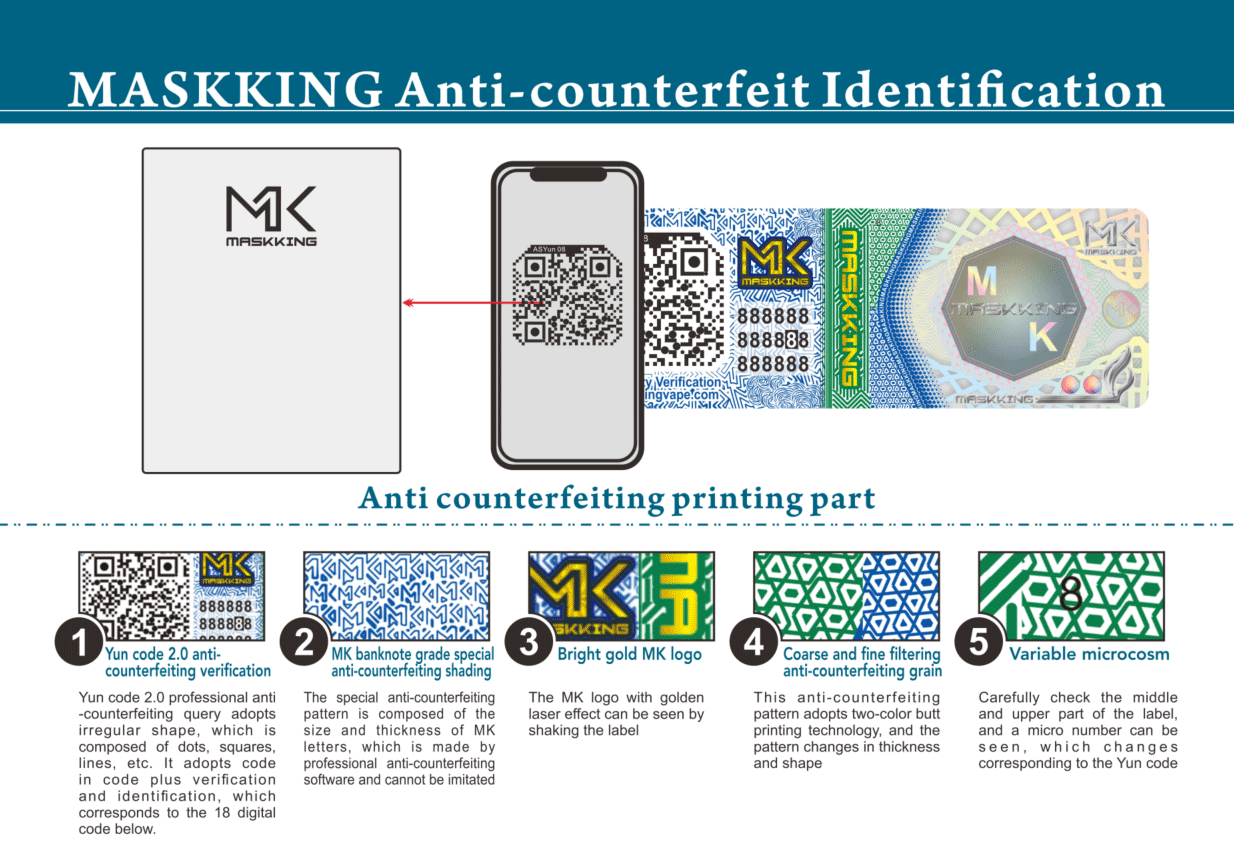 By making it more difficult for criminals to produce fake Maskking products, we hope to avoid innocent people buying unauthentic products. We will soon announce the exact time of us changing into this new version of labels. Please be aware of any fake products with the old version label. If you have any problems, please don't hesitate to contact us through: market02@maskking.net.