Are you looking for the best vape pens for your business and couldn't find any authentic source for exporting vape pens? This article is for you.
Vape pens, vapor pens, vaporizer pens, or vape pen mods have risen in popularity over the last decade due to their discreet design and ease of use. They are available in various shapes, sizes, and styles. They can also work with a wide range of materials. But why are they referred to as "pens"? The first vape pens resembled cigarettes and were known as e-cigarettes. However, manufacturers eventually realized that larger batteries and more power were required, so they began producing larger devices that were more cylindrical and pen-shaped.
Vape pens vaporize e-liquid, wax, or dry herb and are powered by a small battery that connects to a tank or atomizer with a heating coil system. When the battery is turned on, it heats the coil, which heats the e-liquid (wax or dry herb) and produces vapor.
What exactly is a vape pen?
A vape pen is a battery-powered electronic device that produces vapor by heating a vape tank or cartridge.
Vape pens are battery-powered rechargeable devices that are pocket-sized and cylindrical - hence the name "pen." Vape pens first appeared on the e-cigarette scene in 2010 from a company called Janty and were quickly popularized by Joyetech. This device transformed the vaporizer market by providing a larger battery capacity, longer running times, and the ability to swap atomizers or cartridges. Before the launch of vape pens, e-cigarettes were small self-contained units in the size and shape of a cigarette.
The function of Vape Pens
Vape pens are straightforward devices. The majority of the vape pens are controlled by a button or an auto-puff feature.
In terms of oils, the pen is simply a battery that powers the cartridge, which usually has a button or an auto-puff feature. Wax vape pens typically have an atomizer that holds and vaporizes your wax, while the pen part, like oil devices, heats the atomizer. Vape pens for dry herbs have a heating chamber heated to a controlled temperature throughout a session. Vapor is then produced and inhaled through the mouthpiece.
If you're finding the best vape pen, check out our list of the Top 5 best vape pens below to help you make your purchase decision: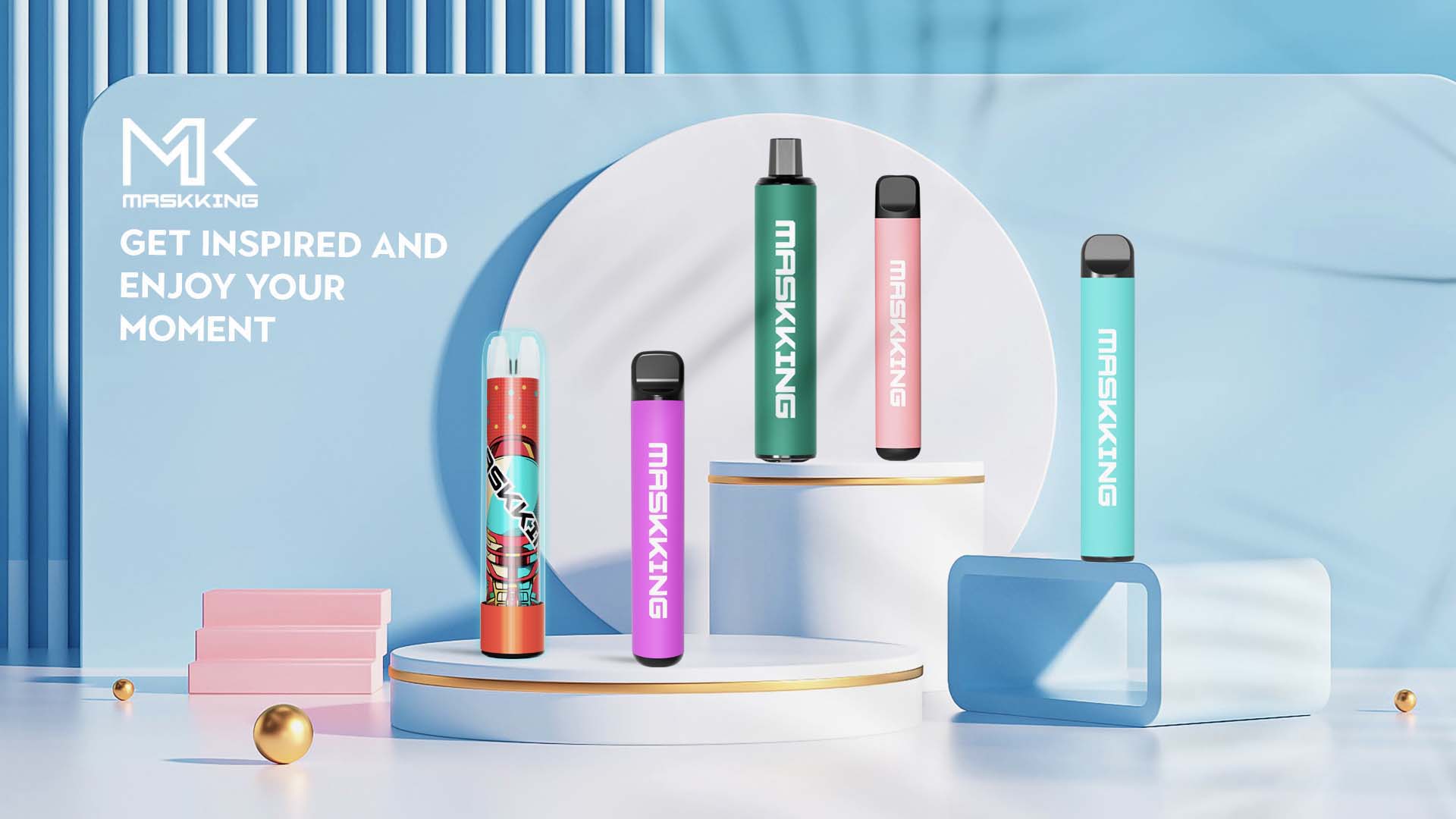 1. High GT
Maskking High GT is a convenient disposable pod with 3% or 4% nicotine that provides excellent vapor and flavor. The kit, powered by a built-in AAA 400mAh battery, allows for approximately 500 puffs on a fully charged battery. The kit has no buttons or displays and relies on an inhalation-activated firing mechanism to simplify operations and extend battery life.
Features:
· Capacity of the battery is 400mAh
· Capacity for liquid 2 ml
· The resistance is 1.8 ohms.
· Net weight with simple package is 26g
2. High Pro
High Pro is a pre-filled nicotine salt disposable vape device that is bigger and better while remaining compact and portable. From the first puff, it delivers rich flavors and denser clouds.
Features
· High PRO body made of 304 stainless steel with a PETG mouthpiece
· Lots of vapor and a nice flavor. It's simple to continue
· AAA 650mAh battery, longer battery life
· 14 flavors for 14 colors, with additional colors and flavors available
3. HIGH GTS
High GTS is one of the best vape pens with the longest-lasting battery, offering new flavor combinations and dense clouds from the first inhale, and is the most recent product with a distinctive design. It comes pre-filled with 8.5 ml of nicotine salt in a 2% or 5% concentration.
Features
· Take up to 2500 puffs of tobacco
· 8.5ml with 2% or 5% nicotine salt e-liquid
· Internal 1500mah battery
· There are 15 different fruit flavors to choose from.
· 10 pieces in a single display box
4. High PRO MAX
Maskking High PRO MAX disposable vape device is an luminous pod stick that you can carry around and easily immerse yourself in the satisfying vaping world! In addition to a solid stainless-steel chassis baked with hand-feel paint processing and an independent interior pre-filled pod cartridge to ensure a leak-free vaping experience. Here are the features of one of the best vape pens:
Features
· Non-rechargeable disposable; non-refillable
· Ergonomic design and a refined appearance
· 850 mAh battery, approximately 1500 puffs
· Draw-activated Firing mechanism
· 4.5ml e-juice capacity, more outstanding vapor production
· 13 popular flavors with additional 12 colors specially made for an icy summer
· Easy to transport
· Excellent taste
5. High Pro Zero
The Maskking High Pro Zero disposable vape is the same model of the original High Pro but without nicotine. Because of its length, you will be able to vape for an extended period.
Features:
· AAA 650 mAh battery
· It has a capacity of 3.5 ml and is pre-filled with the flavor of your choice
· 15 amazing flavors to choose from


Maskking is a manufacturer company that provides the best vape pens according to your budget. We have years of experience collaborating with clients to provide high-quality vape pen manufacturing and exceptional customer service. All of the products we deliver are ISO and CE certified, increasing the value of your vape pens and allowing for global distribution.
When you decide to buy the best vape pens for your business, you will consider your budget, your customer needs, and your desired level of complexity.
Besides the above list, Maskking also have other high-quality vape pens options such as High GT Zero, High GT 2.0, etc. If you are interested, please contact info@maskking.net for more information.