From January 26 to 28, 2022, Tobacco Plus Expo (TPE for short) was held in Las Vegas, the US. As one of the significant professional tobacco exhibitions in the US and throughout the Americas, TPE brought together more than 300 participating brands from 30 countries and regions worldwide and attracted more than 15,000 professional vapers. Buyers at the show represent Retail Stores, Smoke Shops, Vapor Stores, Wholesalers, Distributors, Import/Export, Tobacconists, Legal Analysts, Consultants and others in Industry Related Markets.
As the driver of technological evolution in the vape industry, Maskking presented its latest product, discussed the future development trend, product experience, upgrade and innovation of the industry together with many partners, fans and friends of commodity brands.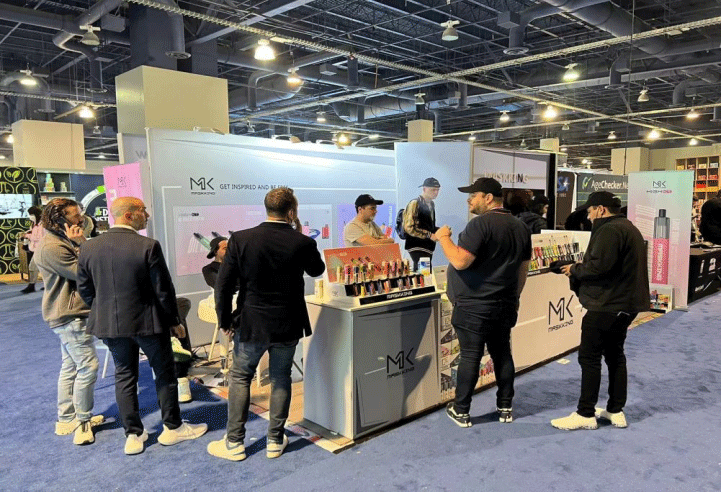 Maskking fully showcased its latest products High Box, High KT(Both products are only available in the US), which attracted many agents and vapers to experience and negotiate cooperation.

High KT and High Box, Maskking's first batch of new products for 2022, quickly gained market attention once they were exhibited. High KT be ingenious uses Oil-Coil Separation Technology to achieve the best flavor and no worries of oil leakage. By holding the High KT in hand, vapers can see Maskking's High quality E-juice with visible tank, with rechargeable Type-C port and 10ml juice capacity, High KT which can provide amazing 3000 hits.
Furthermore, High Box's unique appearance with 17 color schemes and rechargeable battery have been well received by live vapers. It is probably the best value for money in the industry so far and the first Pod for new vapers.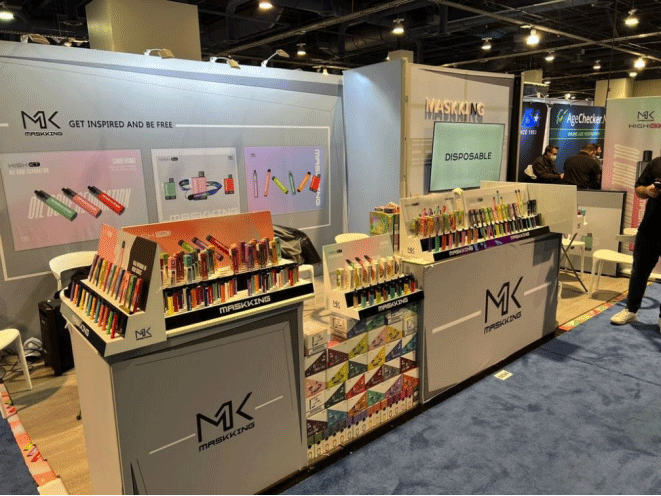 Founded in 2015, Maskking has rapidly grown through High series within a short period of time and is well recognized by vapers from around the world. Maskking is a high-tech enterprise integrating R&D, design, production and brand operations. Our mission is to replace cigarettes in people's hands with healthier products, for now we are approaching our goal step by step.